Late at night, certain users banded together to form an Anitwitter wiki at wikia.  Sadly, the Powers that Be at that commercial site quickly realized the tiny profit potential in catering to 500 of the Internet's nerdiest (but friendliest), and pulled the plug.
Twitter user @UpskirtSenpai saved a couple images from mid-build that give us an idea of the style in which the site was built: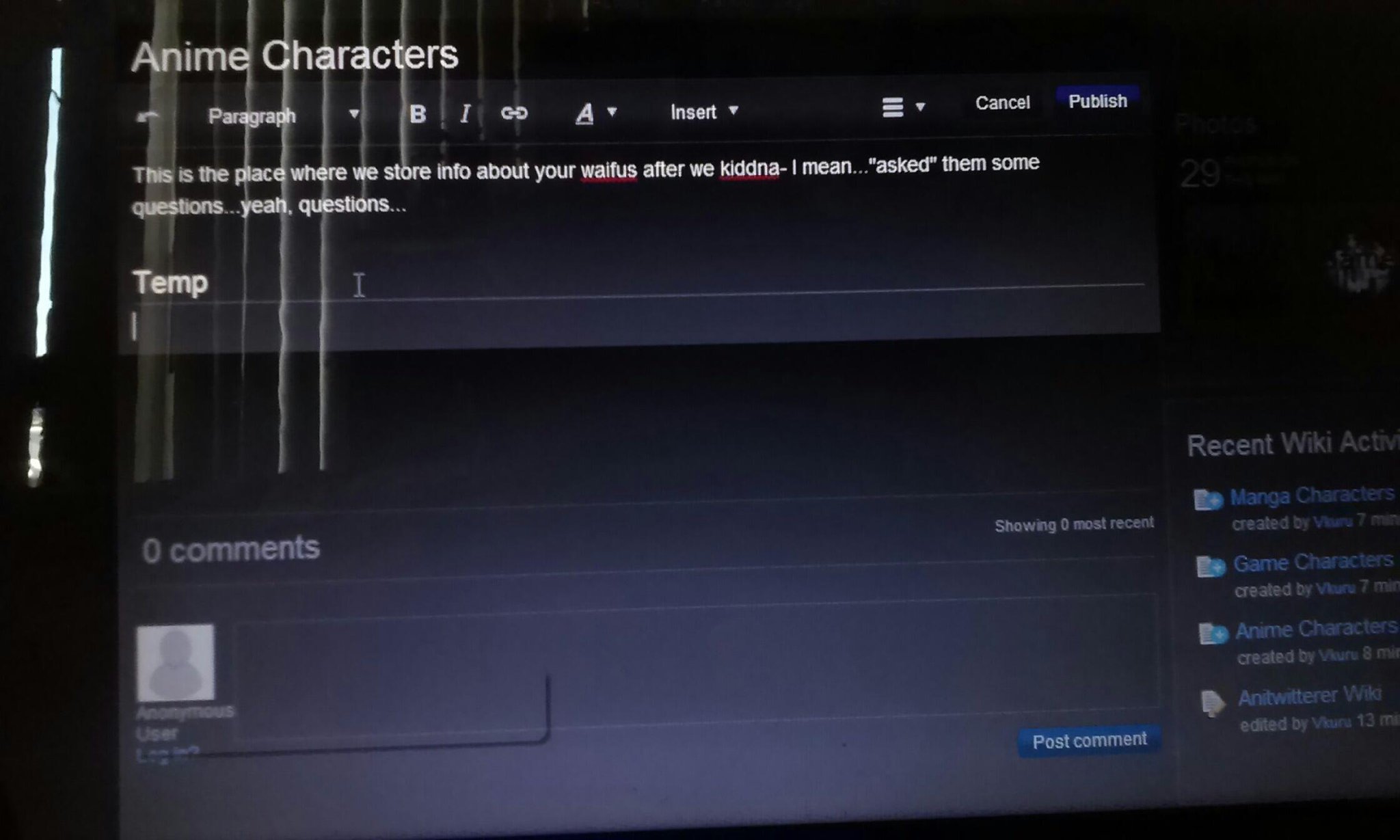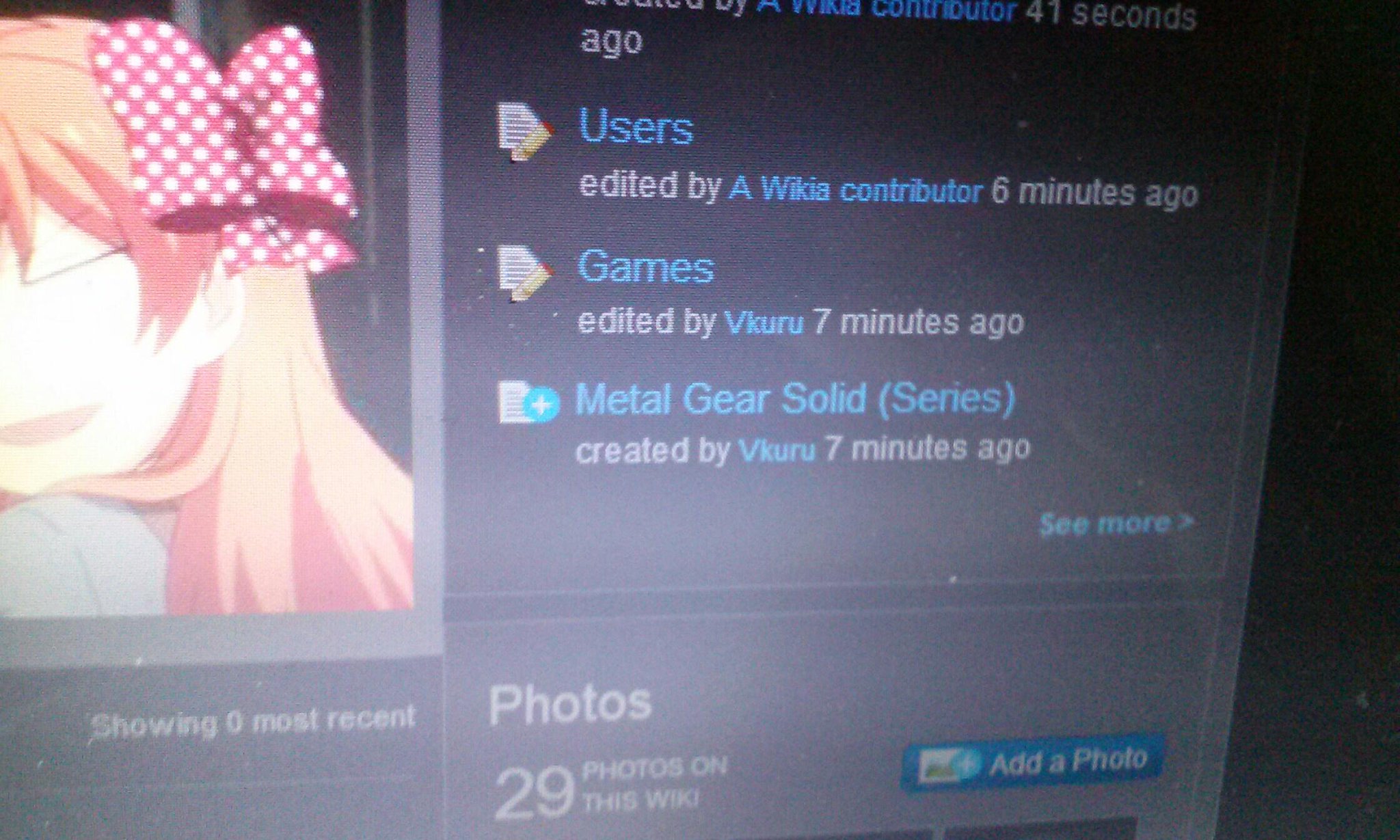 @VKuru1, seen editing the wikia above, had this to say about anitwitter:
"He who fights with monsters should look to it that he himself does not become a monster." A rule that the internet totally ignores.